Special Offer Packages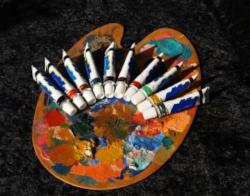 Painter and teacher John Hoar will teach you the art of painting.

What to bring: Watercolors (preferably Winsor and Newton, artist's quality or Cotman - including Raw Sienna, Burnt Umber, Light Red and Winsor Blue - red shade, artist's quality only), Brushes - at least one large brush and one 'rigger', Watercolour paper - Bockingford or Arches (140lb) or similar, Easel, Wellington boots.
Choose from 2, 3 or 5 night packages
Offer includes:
Taxes included
Breakfast each morning
Dinner on 1 Evening included on 2 night package, 2 dinners included on 3 night package and 4 dinners included on 5 night package
Painting tuition from John Hoar each day
Field trip (Weather Permitting)
For booking direct, receive FREE Prosecco & Chocolates.
View Packages