Special Offer Packages

Enjoy a Summer Break at Renvyle House Hotel in 2015. Choose from 2, 3 and 5 night packages.
Click through to see all the available packages.
View Packages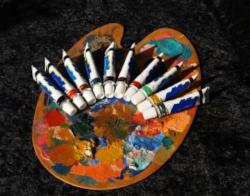 Painter and teacher John Hoar will teach you the art of painting.

What to bring: Watercolors (preferably Winsor and Newton, artist's quality or Cotman - including Raw Sienna, Burnt Umber, Light Red and Winsor Blue - red shade, artist's quality only), Brushes - at least one large brush and one 'rigger', Watercolour paper - Bockingford or Arches (140lb) or similar, Easel, Wellington boots.
Choose from 2, 3 or 5 night packages
Offer includes:
Taxes included
Breakfast each morning
Dinner on 1 Evening included on 2 night package, 2 dinners included on 3 night package and 4 dinners included on 5 night package
Painting tuition from John Hoar each day
Field trip (Weather Permitting)
View Packages

Dates: Friday 28th and Saturday 29th March 2014
We will provide professional angling instruction and you will be shown how to tie knots and fly tying, explain the different flies and instruct you on the fine art of casting.They will also divulge when and where are the best times and places to fish.
View Packages